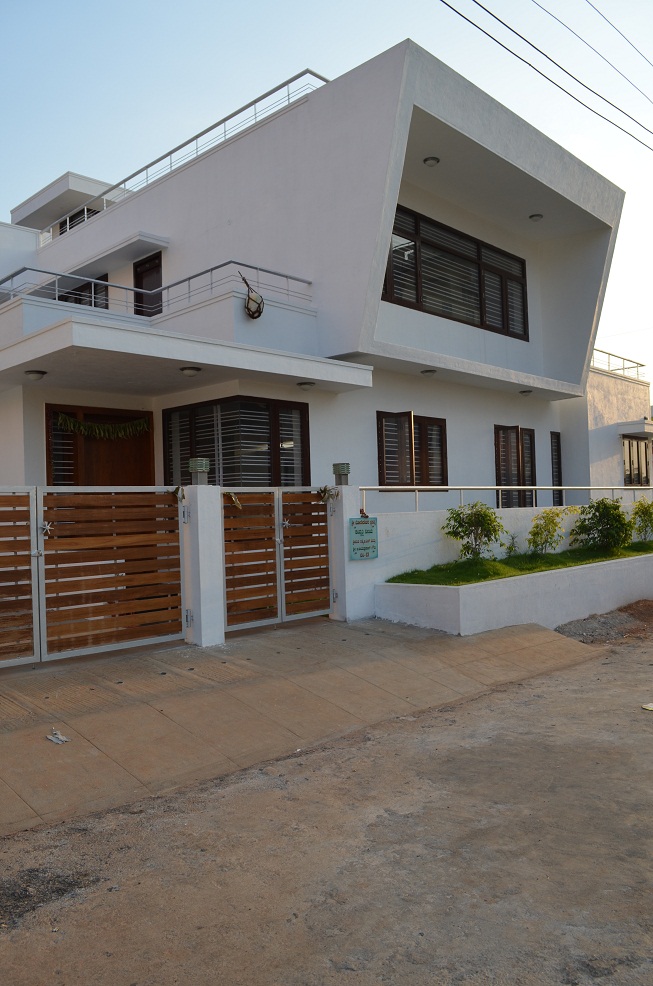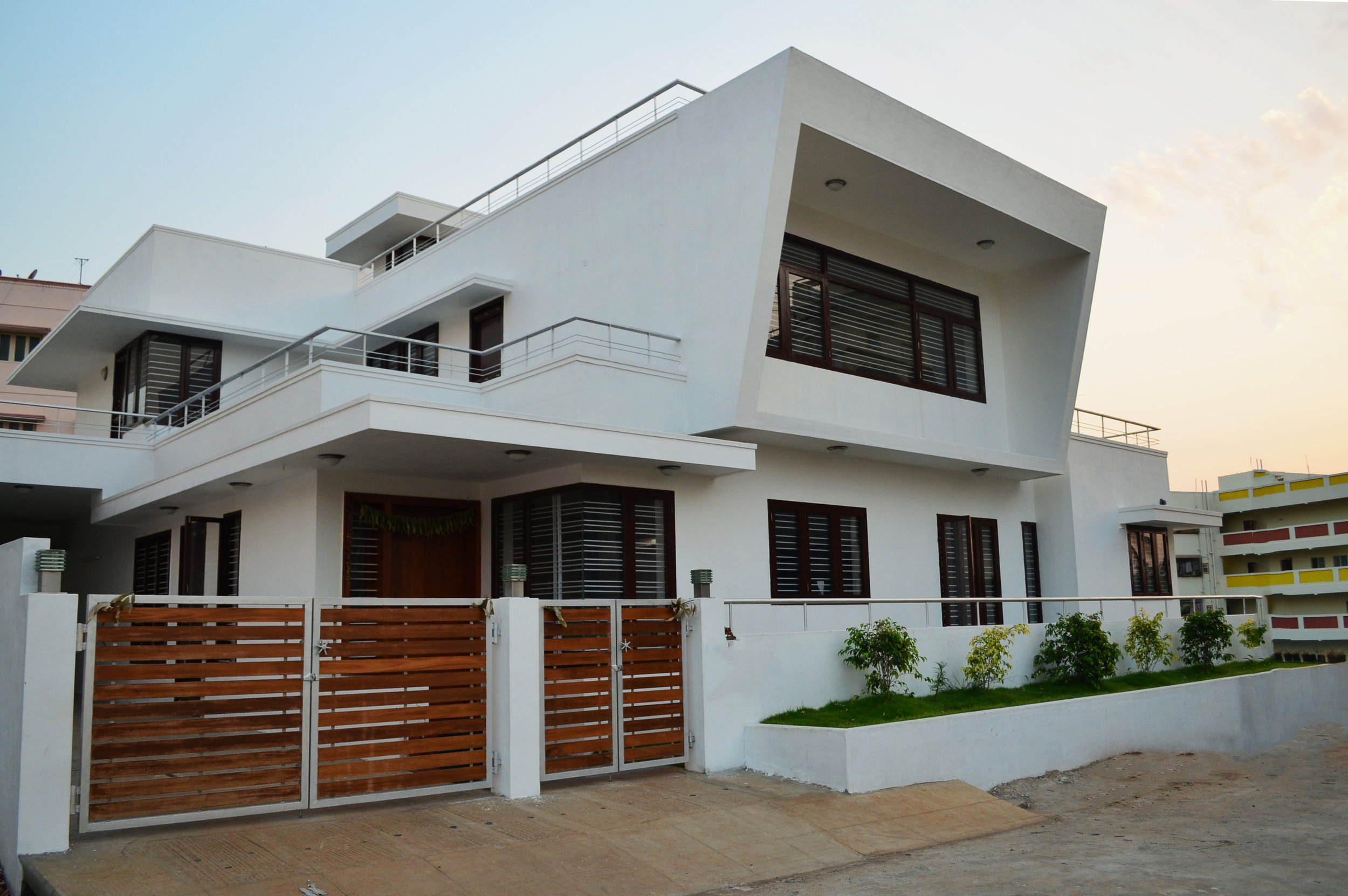 Client: Jaya Prakash Gowda.
Built-up Area: 4500 sqft
Site location: Rajarajeshwari, Bengaluru.
The design approach to the house was to envelope the formal and informal space, thus creating a long central axis which combines the landscape, the water body area along with the formal living spaces and transforming the volumes of each other to achieve the greater feel of the space.